5 Inspirational Hairstyles and Colors For You by the Best Asheville Color & Keratin Specialist
Jola De Legge
Jan 11, 2021
"Our goal is to make your hair dream come true."
My name is Jola Color and Keratin Specialist, maybe the best you will find in Asheville. 
I was awarded "Hairdresser of the Year" by Toni & Guy for best styling and makeup in the industry and as well organized many hairs and fashion shows, photo-shoots, and symposiums. All that would be just a piece of paper with my name if I didn't work all day all night collecting all those information and experiences so that I could tell you, my best clients the best way to have glorious hair. In 2020. I did a few hairstyles that are my favorite and I would like to share them with you and recommend them for 2021. with a little upgrade of course. Let's begin!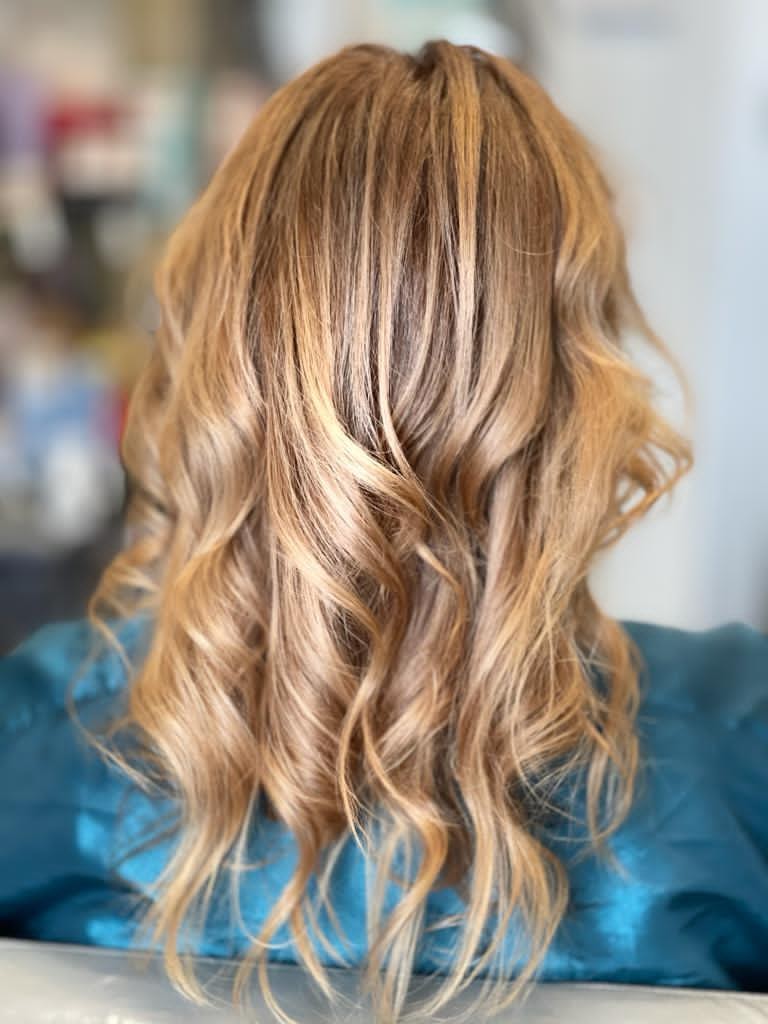 1. My first hairstyle example looks so glamorous. I did balayage with root shadow and was so satisfied with the work done. What do you think about this transformation? Can you imagine yourself having hair like this?
2. The next long hair color is magnificent. I love to dye hair like this. I used Pravana lighter and vivid. After drying hair I used De Legge such as Moisture Shampoo and Keratin deep treatment mask, Le duxe smoothing, and styling creme. I finished everything with Amethyst oil to add shine.
3. For this hairstyle, I used keratin treatment which always makes hair look prettier. Keratin is the best treatment to make your hair shiny and manageable. What do you think about this hair transformation after keratin treatment?
4. I used Pravana root touch up and Redken Shades EQ ( link to redken). This is a multidimensional color technique. I love wintery rich reds and browns. What do you think?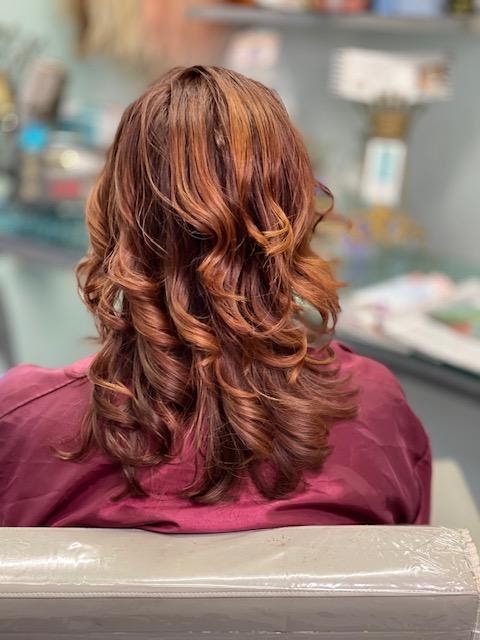 5. Bob hair for me is always a trend. I used Sparks lightener and for lowlights Sparks chocolate brown and Perl. To create a more dimensional look and less maintenance, I balayage face-framing in a lighter color. I styled with De Legge light Amplifying foam for volume and finished with De Legge working spray. I used also De Legge volume shampoo and moisture conditioner.
Usually, for hair care I use:
De Legge Moisture Shampoo and Conditioner,
De Legge Le deux,
De Legge Styling creme,
De Legge Hairspray.
In De Legge European Haircut Salon in Asheville, you can buy all products for healthier hair. I am a Keratin treatment Specialist based in Asheville, and I invite you all to visit me in my Hair Salon in Asheville. If you ever google an experienced hairstylist in Asheville near me, you will probably find my De Legge European Haircut Salon, and I am so lucky to have you in the future as my best client.
I hope you like my blog post and that was useful to you. I am looking forward to telling you more I know about hair from my experience.
Your Jola De Legge European Cut and Keratin Treatment Hairstylist