Best Hair Products For Damaged Hair | Asheville Hairstylist & Keratin Specialist
Jola De Legge
Dec 16, 2020
"Our goal is to make your hair dream come true."
Do you have problems with dry or damaged hair? These hair products are proven to work for healthy hair, including options for all hair types and textures. We reveal to you which products are the best for damaged hair. 
If you have problems with dry and damaged hair, then choosing the right hair products is very important. Starting with the shampoo to all the other products you use in your hair care routine.
What is the most important thing is that products are GLUTEN FREE, SULFATE FREE, SODIUM CHLORIDE FREE; PARABEN FREE PRODUCTS.
Thoroughly researched and clinically tested, our exclusive Biomineral Technology uses natural mineral sources + botanical protein catalysts to deliver what's most important to my clients: Healthy manageable hair that is smooth, soft, and strong, shines, and holds its color. Each of our hair care products contains a precise dosage of minerals and protein catalysts uniquely designed to achieve results you can see and feel.
1.  AMETHYST OIL
Amethyst Oil leaves hair soft and silky but not greasy. We recommend you to use it if you have dry or damaged hair. Oli adds luminous shine and provides major softness, controls frizz, protects the hair from heat styling damage, and speeds up drying time.
2. MOISTURE CONDITIONER
Hair that's fine and dry is tough to treat but this conditioner will help it look smooth and hydrating enough to infuse moisture. A sulfate-free moisture conditioner is gentle on color-treated and highlighted hair, as it won't strip color and cause fading.
3. MOISTURE SHAMPOO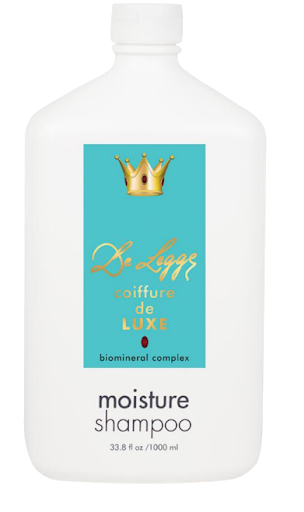 This Moisture shampoo will leave your hair feeling soft and touchable. Shampoo make hair feel more manageable and it deeply nourishes to ensure softness. This is a must-have product in your hair care collection.
All products you can buy in our De Legge European Haircut Salon in Asheville.
Also, visit our Facebook and Instagram pages for more information.