Everything You Need to Know About Keratin Treatment in Asheville
Jola De Legge
Feb 23, 2021
Are you sick of your messy hair and you are wondering how to get shiny hair? 
Do you want your hair to look healthier?
I was writing before in a blog "5 Tricks for Healthier Hair" about the importance of hair care and picking the right treatment so you could achieve healthy hair goals. I won't lie, having healthy hair takes time and it is a process and what I am going to write here about is how to go through the process of choosing the right products, treatments, etc. Differences between healthy hair and unhealthy are in choosing paths. It could be a bad one and a good one. Let's get back to the topic. Here I want to say a few things about the right hair path and that is Keratin Treatment. We all now know that this treatment will give your hair smoothness, it will add an intense shine, and reduce frizz. With these mega results in hair industry history, healthy hair can last up to 4-6 months. Let me explain to you more how it works. 
1.  How Keratin Treatment works and How usually I do it in my Salon in Asheville?
Keratin treatment breaks hair bonds by using these ingredients: ammonium thioglycolate, sodium hydroxide,  and methylene glycol, formalin, methanal, methanediol release formaldehyde when heated or mixed with water. According to page https://www.femina.in/beauty/hair/know-everything-about-keratin-treatment-23650.html explanation of how keratin works, I can summarize it and tell you that it smoothes down the cells that overlap to form your hair strands. These cells absorb keratin which results in hair looking full and glossy. We are familiar with the fact that keratin also makes curly hair less frizzy, easier to style, and straighter in appearance.
2.  Picking the right formula is important
While I was reading more about Keratin treatment I read this sentence on www. kryzuy.com and it is: "Getting a keratin treatment isn't exactly rocket science." Before you decide to do keratin treatment you need to know all information about keratin. That includes ingredients, products, and of course hairstylists who know the job and who will always tell everything you need to know about Keratin. If you have seriously curly hair you will need Keratin treatment that's designed for your type of hair , and most likely you will still have some waves but good news is No frizz . You can always ask me or come for a consultation before your first treatment. A knowledgeable stylist will help you pick the right treatment for your hair. Hence, it's of utmost importance to go to a reputable salon. I use Lasio Keratin Treatment which is formaldehyde and chemical-free.
3.  Don't flat iron your hair on a daily basis! Keratin treatment is healthier. 
Maybe you are too comfortable using heat styling tools everyday striving for smooth hair, but that will cause hair breakage . It is easier to do Keratin Treatment that lasts up to 4 - 6 months. Keratin Treatment is safer than a flat iron. 
4.  You want your treatment to last longer?
Stay away from shampoos that contain sulfates and sodium chloride. Avoid washing your hair often  after keratin treatment,  use dry shampoo twice a day on the days you want to skip washing. I think this is a good option if you want to keep your hair clean and also smother for a longer time.
5.  Best Keratin Products that I use and that I would recommend
I use for my clients Lasio Keratin Treatment. 
Keratin For All - Lasio One Day Formula is an extremely lightweight formula that works well on any client seeking curl reduction, elimination of frizz, hair repair, and moisture. Lasio One Day Formula lasts up to 4 months, contains. 02% formaldehyde, eliminates 100% frizz, and reduces curls up to 90%.
The Lasio Keratin-Infused One Day Formula is one of the best keratin products for also providing a quick-fix keratin treatment and a frizz-free look. Users with curly hair will also find the Lasio Keratin-Infused specifically made for them. Additionally, you only need to wait 24 hours before rinsing and washing this keratin treatment off your hair. The Lasio Keratin-Infused keratin treatment is also formaldehyde and chemical-free.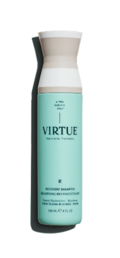 Virtue Recovery Shampoo is a nourishing formula that repairs your hair with every wash. We could qualify him as the best Keratin Shampoo. Removing impurities and any product build-up, the kind formula repairs damage and makes the hair softer with every use. Perfect at targeting hair that's been overprocessed and heat-damaged, this shampoo fills in cracks in the hair with Keratin for a smoother, silkier finish.
"Virtue Recovery Shampoo is ideal for dry, dehydrated locks, the winning formula is safe for color-treated and otherwise chemically treated hair. Alpha-60ku, derived from ethically sourced human hair, ensures each strand is looked after and replenished with moisture. The cruelty-free formula is free of any damaging sulfates or parabens. Rich in vitamin C, Grapefruit Extract helps restore the hair's shine. And Baobab Seed Oil helps the hair retain moisture."
(Credits: https://www.adorebeauty.com.au/hair/treatments/guide/keratin-treatment-products)  
OLAPLX No. 6 Bond Smoother Reparative Styling Creme
This treatment uses its bond-building technology to restore damaged hair along with sunflower seed, grape seed, and coconut oil to smooth and hydrate. N°6 strengthens, moisturizes, and speeds up blow-dry times. Excellent for all hair types, including colored and chemically treated hair, and eliminates frizz and flyaways for up to 72 hours.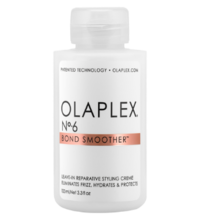 I hope you got all the information that you need about Keratin treatment and for more, you can always visit my De Legge European Haircut Salon in Asheville, where you can also buy all products for your healthier hair.  I am a Keratin treatment Specialist based in Asheville, and I invite you all to visit me in my Hair Salon in Asheville. If you ever google an experienced hairstylist near me, you will probably find my De Legge European Haircut Salon, and I am so lucky to have you in the future as my best client. 
I hope you like my blog post, and I am looking forward to telling you more than I know about hair from my experience. 
Your Jola De Legge | European Hairstylist and Keratin Specialist
Asheville 2021